Just a few weeks after Young Voices at the O2, another Year 5/6 choir headed down to a major London venue to perform. This time, it was the Royal Albert Hall, where twenty of us (accompanied by Mr Amoss and Mrs Bartlett) took part in the Herts Music Gala.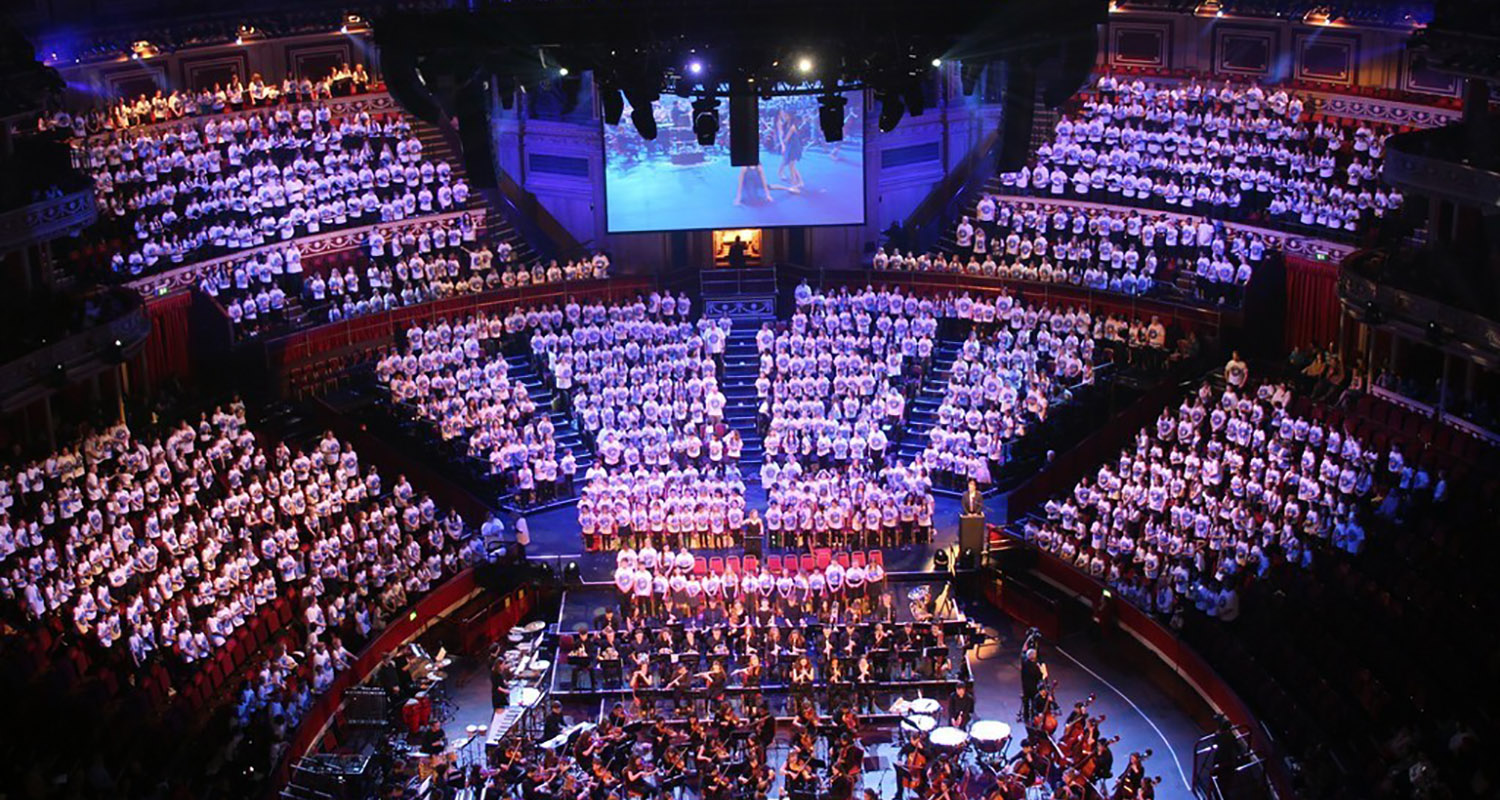 After an early morning start, we arrived at the Hall in time for a morning of rehearsals alongside choirs from dozens of other Hertfordshire schools and the Herts Youth Orchestra. It was tricky to pull everything together, but with no time to waste before the audience arrived we speeded through the rehearsal, gulped down our lunch and were back up in the arena, raring to go.
The performance itself was an amazing experience, with dance segments, poetry, solo singers, hundreds of musicians - and us, singing for all we were worth! The fact that we were performing in front of over 4000 people at a world famous venue made it a memory that we will never forget.