Please note that all clubs are currently suspended. We're hoping they may be able to restart in the Spring.
Our three Street Dance Clubs are led by Miss Richards from Warriorz Performing Arts Academy. At lunchtimes, our Year 2, Year 3/4 and Year 5/6 groups meet, with around 70 children throwing themselves energetically into sessions where they develop both their moves and choreography skills. At the end of each term, all 3 clubs take part in performances in front of the whole school, and we also take place in cross-town events where members of our clubs can perform in front of larger audiences.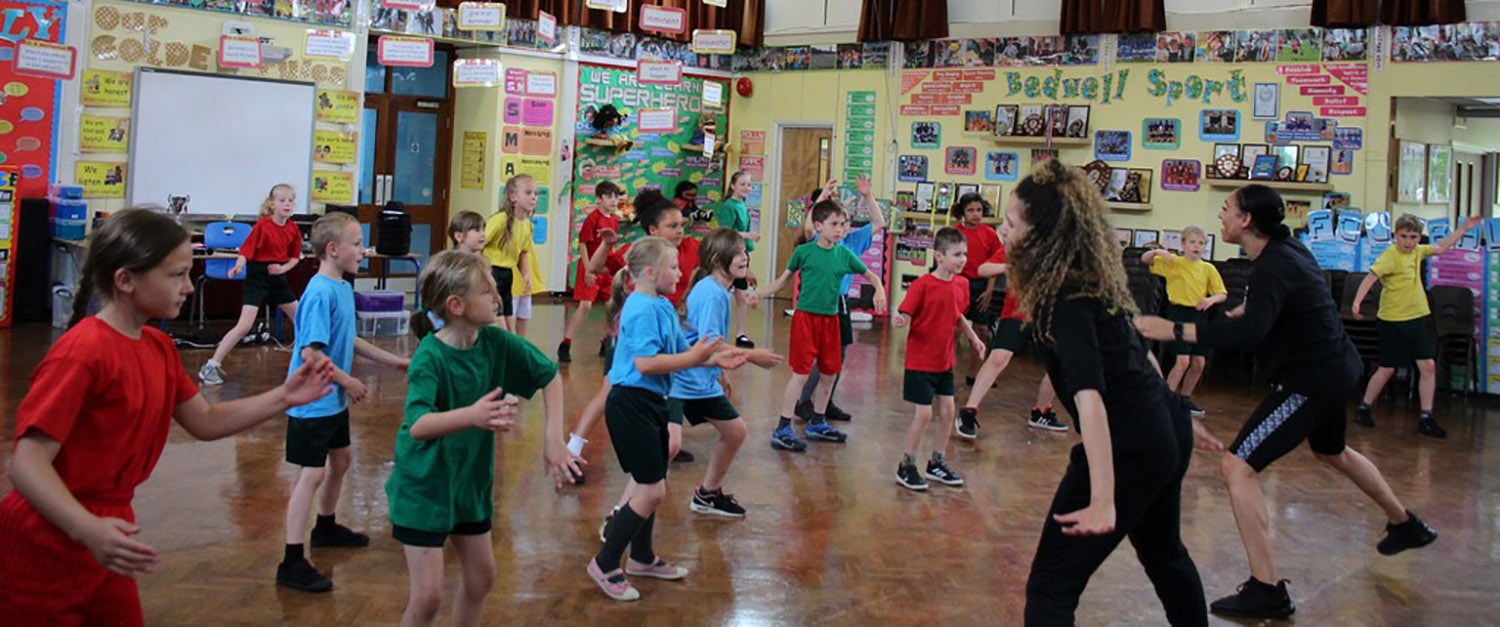 Latest news:
This term, everyone in Year 5/6 has been taking part in Street Dance sessions on Friday afternoons (in their bubbles). They have learnt several routines, developed their freestyle skills - and have generally had a brilliant time, with everyone throwing themselves wholeheartedly into every session.
During Sports Week, the entire school took part in Street Dance workshops run by Warriorz. We loved learning new moves and being given the chance to combine these to develop routines of our own!
In the final week of term, members of our Year 6 Street Dance club showed-off the moves and techniques they've been working on over the last few months, alongside our Year 2 and Year 3/4 dance groups. Their fantastic routine wowed the rest of the school, and it was great to see the progress that the group has made from this time last year.