Cricket Club meets after School every week during the Summer Term, building towards the annual Stevenage Cricket Festivals, which are hosted by Stevenage Cricket Club. We have reached the final of the mixed event three times in the last five years, and have also represented Stevenage at the Herts Youth Games, taking on some of the best Year 6 players in Hertfordshire. The last time these were held (back in 2019) we were particularly successful, with both our Mixed and Girls teams winning their Stevenage Tournaments and making it to County Finals - you can find out more about how they got on below.
We play Kwik Cricket, a faster-paced version of the game that features plastic bats and balls (so no need for pads), but still follows all the usual cricket rules, and we spend lots of time perfecting our over-arm bowling and fielding skills. We regularly link-up with coaches from Stevenage Cricket Club and Hertfordshire Cricket through the Chance to Shine programme, and have been delighted to see several of our players invited to join (and play for) Stevenage CC as a result.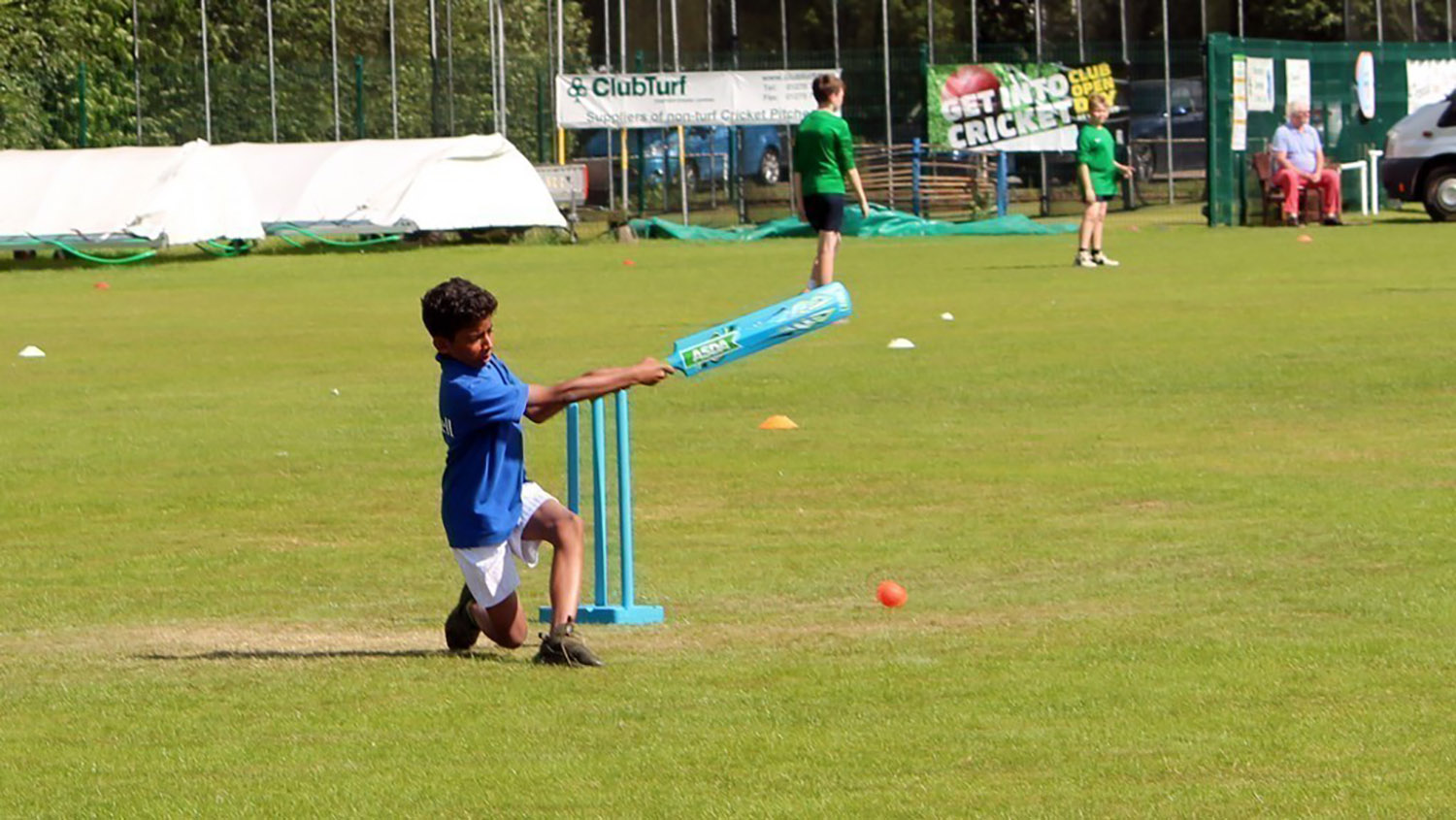 Latest news:
These match reports are from our last season pre-lockdown - we'll update them with new games as soon as we get playing again!
All that time spent playing cricket with Mr Moses at lunchtime, developing our skills with Mr Butler in PE and practicing our tactics in Cricket Club totally paid-off when we reached the Stevenage Cricket Festivals! First-up, our Girls Team were in action. Playing indoors (due to some very soggy weather), they won four and lost one of their group games, which put them joint top on points. The competition came down to run difference - and that's where we really excelled, with Sara's barrage of sixes meaning we had racked-up a score difference of +150 across our games. As a result, the Girls team were crowned 'best team in town' and won a place at County Finals, where they finished in an impressive fifth place overall.

Two weeks later, the mixed team was in action. Captained by Adi, the squad boasted some impressive bowling skills in particular, and these were soon on display in their group games. After winning their first match by 30 runs, they posted an astonishing 130 run victory in their second (a ridiculous score in an eight overs a side game), and secured a place in the final stages. Batting and bowling had both been strong, but the team's most impressive feature was their fielding, making diving stops on the boundary, flicking balls back to team-mates and running opponents out with direct hits from 30 metres away! In the finals, a narrow victory over Codicote was followed by a more comfortable win over Giles - and as a result the team brought back an impressive cup as Stevenage Champions.

Just like the Girls team, this victory earnt the side a place at County Finals, where they represented Stevenage. Having squeaked through their group, the side made it to the semi-finals, where they lost out to a very strong opponent. The side finished fourth overall - making them the fourth best schools team in Hertfordshire, an incredible achievement for all involved.